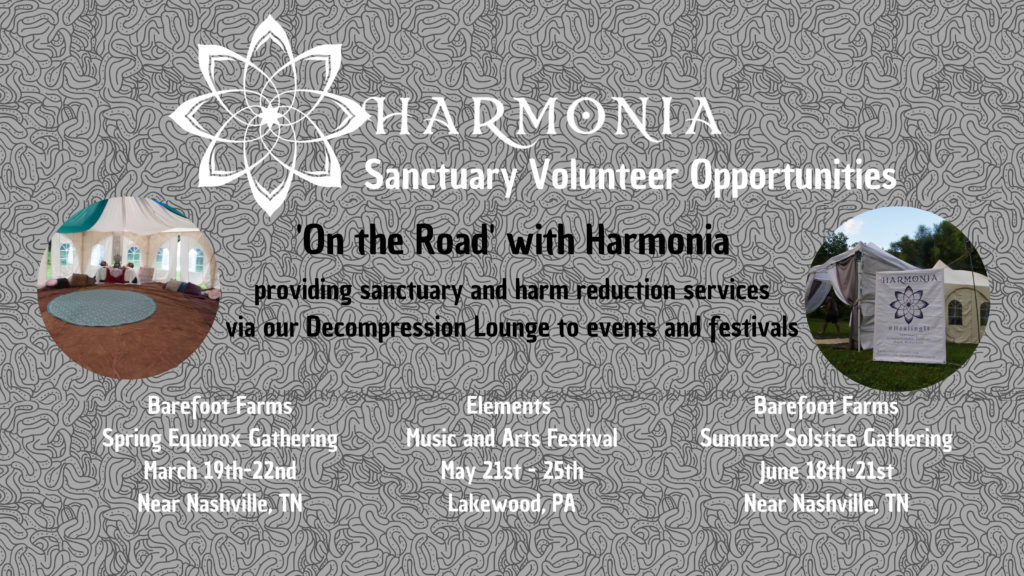 Harmonia was started in order to address a major issue within the festival community that has gone unresolved for far too long: the need for a safe decompression space for individuals undergoing difficult emotional experiences. Harmonia provides harm reduction services via our Decompression Lounge to East Coast and Midwest events and music festivals. Our mission of providing a safe and supportive space for festivals has inspired our community to authentically value self empowerment, educated and intentional decision-making, and creating support networks for others.
We will be hitting the road this summer and have volunteer positions available! If you'd like to learn more about space holding or building, these are great ways to get your feet wet! If you're interested in volunteering, please complete the applications found on the following pages:
Or feel free to email volunteers@harmoniasanctuary.org with any questions.